From the article:

"The one nurse had a cold cloth on his head. The other nurse had the blood pressure on his arm. And my mother was like rubbing his back. And he is passed out on a couch. And I am there, in the middle of labor," Cynthia Rodriguez, wife of the New York Yankees star, said on an episode of the YES Network's "YESterdays" that is scheduled to be broadcast Wednesday night.

"And really, I am not being paid much attention to besides the doctor and a couple of nurses," she said. "And he is there moaning. In between pushing, I am going, 'Honey, are you OK?' and 'Are you breathing? Are you OK?'"

Oh, boy. Boston fans who think Arod is a wuss are gonna love this one.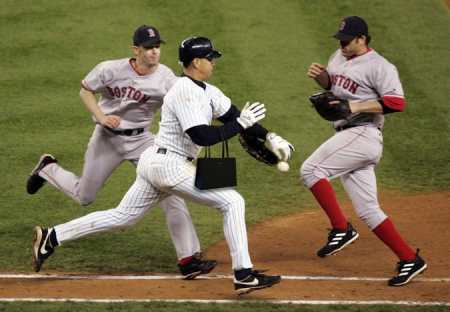 495 reads
1640 clickthrough(s)
You cannot start a topic in the Headlines or Classifieds area... if you want to post a new message, try one of our other message areas!