Gregg, Jaydawg, and I just wanted to take time out to thank our BaseballGeeks users and BaseballGeeks Podcast listeners for their support, and for helping us get the word out.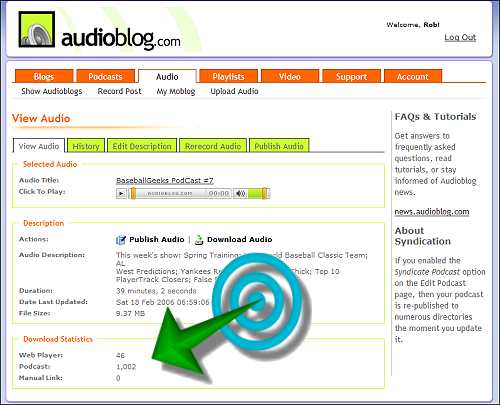 As of this morning, Podcast #7 hit over 1000 individual listens, which is about 300 over our recent average.
We have gotten to #27 in the top sports podcasts on Itunes.
Please continue to spread the word if you like our site and our podcast, and -- as always -- if you have any suggestions for improvement, we are always open to criticism.
podcast[at]baseballgeeks[dot]com is our email... and we can be skyped at baseballgeeks
Your support is very much appreciated.